First things first, how about this exclusive, limited-time bundle Thoughtful Branches! I have seen so many wonderful cards AND projects using this bundle. Of course, you can do plenty with just the stamp set as well! I personally don't have this bundle or even the stamp set but I wanted to share it with you just in case it's a "I can't live without this!" type of emotion! 😉 This bundle is ONLY available between August 2 and 31, 2016 or until supplies last!
ALSO . . . You can use this set through out the year for ALL FOUR SEASONS and MANY OCCASIONS! Notice the cards created below as just some examples! You stamp set is REALLY versatile! Now that is what I call SWEET!
Product List . . .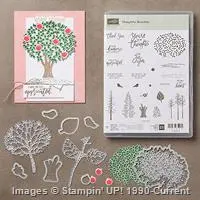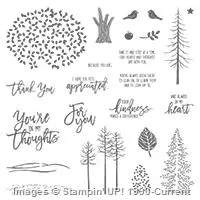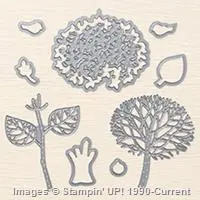 On a personal note. . . I've had trouble with my MailMunch Subscription Widget that is located in the Right Side Bar of my Web site. You know . . . where you enter your email address and then click Subscribe Here! so you can receive an email whenever I create a post to be shared with you. I let you in on a little secret, I'm the only one who has handled the creation of my Web site. I'm am not a technology guru but I know just enough to get me by and that includes trial and error! Well this is one of them! LOL! I'm hoping that I have it fixed FINALLY! But no one will know unless they RESUBSCRIBE!
I'm testing it out with this post . . . I'll come back and update this post on how it works out for me! Until then, if you see this post check out this bundle while it's available!